Vacant Home Monitoring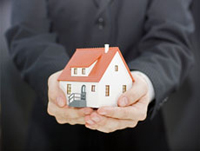 Basic Home Watch Package Includes:
» Verify that all doors and windows are properly secure to prevent break-ins.
» Check for evidence of water leaks or damage.
» Visual inspection for signs of insects and or rodents.
» Check that the HVAC system is working properly and reset thermostat and humidistat settings.
» Run faucets, sink disposals, and flush toilets.
» Check that main water valve is turned off after each inspection (unless otherwise requested by client).
» Check electric panel for tripped breakers and make sure electric water heater breaker is turned off.
» Visual inspection throughout property including dock and garage if applicable.
» Walk exterior perimeter of single family homes to check pool condition, landscaping, signs of vandalisms, etc.
» Homewatch Inspection Checklist Report completed during each homewatch inspection.
» IMMEDIATE reporting to Client of any abnormalities found.
Many things can go wrong in 30 days in an unattended property.
We strongly recommend 2-4 inspection visits per month.
Inquire About Our Services
A detailed Homewatch Inspection Checklist Report is completed during each inspection displaying the condition of your property along with the date and time the inspection was completed. All of our inspection reports are completed electronically and sent via email or text. You know longer need to guess if someone was actually at your home or not.
We believe in running our business transparently and provide our pricing to you upfront for the standard as well as larger condominiums and houses we service.
Frequency of Visits | Residence Type | Pricing
| Frequency | Condo | House |
| --- | --- | --- |
| Weekly (4 times per month) | $30 per visit | $35 per visit |
| Bi-Weekly (2 times per month) | $35 per visit | $40 per visit |
| Monthly (1 time per month) | $40 per visit | $45 per visit |
| Frequency | Property 2,500 To 4,499 Sq.Ft. |
| --- | --- |
| Weekly (4 times per month) | $40 per visit |
| Bi-Weekly (2 times per month) | $45 per visit |
| Monthly (1 time per month) | $50 per visit |
| Frequency | Property 4,500 To 6,499 Sq.Ft. |
| --- | --- |
| Weekly (4 times per month) | $45 per visit |
| Bi-Weekly (2 times per month) | $55 per visit |
| Monthly (1 time per month) | $60 per visit |
| Frequency | Property 6,500 To 8,499 Sq.Ft. |
| --- | --- |
| Weekly (4 times per month) | $55 per visit |
| Bi-Weekly (2 times per month) | $65 per visit |
| Monthly (1 time per month) | $70 per visit |
Areas We Service
Roanoke
Vinton
Salem
Hardy
Moneta
Botetourt